Intended to make white chocolate buttercream 4 days ago for my green tea cake. Because I was in a hurry pouring white chocolate that still hot into the butter and I'm sure know what happend if butter meets hot, right?!
Today is election day and I couldn't go anywhere since my house is surrounded by TPSs here and there. I'm stuck in the house. Out of nowhere, just mixing this and that and taddaaa.... a
Accidently
Made
White Chocolate Cake.
So, if you ask me what is the recipe, honestly I don't know... :p. All I did was just add in all purpose flour, baking powder, vanilla extract, eggs and my failed white chocolate butter.
Taste and smell good, but just not sweet enough. So, I decided to
sprinkle donut sugar
on top of it. Suddenly, I thought of
shinta's
petit four then I cut into small squares that petit enough for one time shot hehehe... Simply cover them with melted milk cooking chocolate and decorated with melted white chocolate and a drop of green and red colour. It got the
Perfect Sweetness
now :)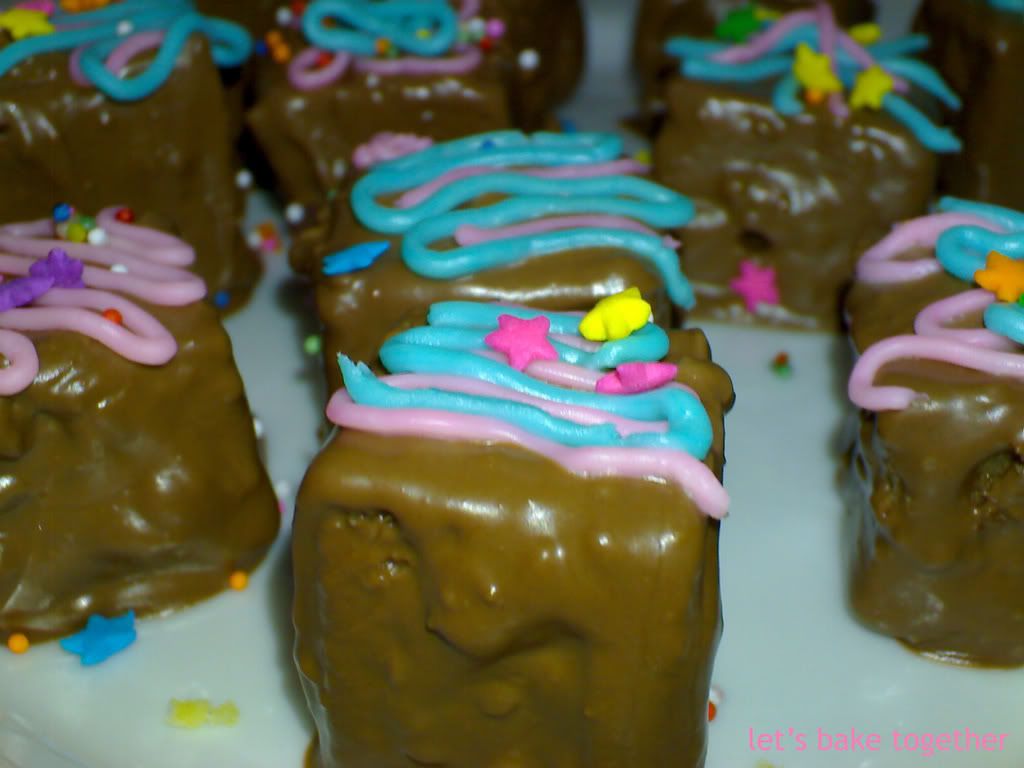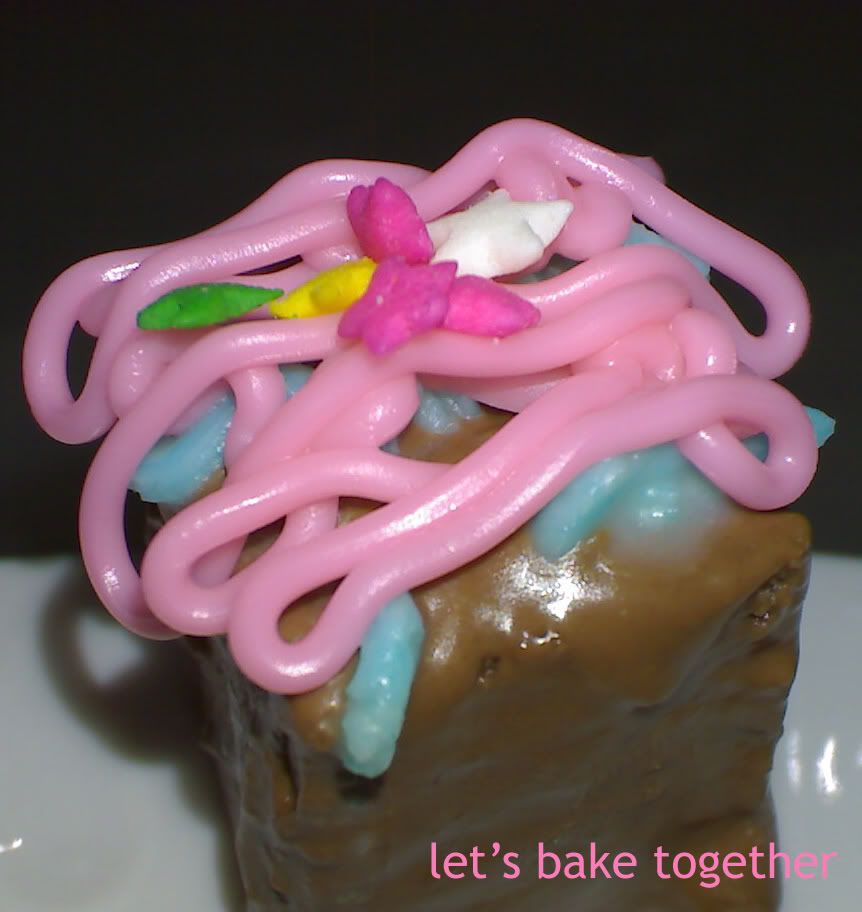 Here you go the pictures...enjoy... :)
My Accidently Made Petit Four
.